Wedding hair and make-up services in Sussex, Surrey and Kent
Elaine provides hair and make-up services, the table below details wedding hair prices. All make-up prices are by quotation based on the size of the wedding party and the postcode of your wedding venue. Elaine's make-up prices are very competitive so do please contact her for an accurate quote on 07957 182023 or 01273 231567 alternatively e-mail elaine@hallshairdesign.co.uk.
Elaine is happy to provide either hair and/or make-up for any or all of the bridal party and often works alongside other make-up artists so if you have already booked one and only require a hairdresser this is no problem.
Hair prices only, make-up by quotation:
Bride Hair trial
£60
Bride on the day (inclusive of travel costs upto 15 mile radius)
£110
Bridesmaids trial
£35
Bridesmaids on the day
£50-65
Mother of Bride/Groom trial
£25
Mother of Bride/Groom on the day
£45
Flower girls under 12's trial
£20
Flower girls under 12's: Hair on the day
(Elaine is happy to give them a little make-up on the day free of charge, if wanted, just to help them feel a little more grown up!)
£30
All other guests prices by quotation. Elaine does offer discounts in certain circumstances and for large parties, she may also be able to match a quote from another company so do please ask.
Bridesmaids are all welcome to come along to the trial for a free consultation (and to give the Bride a second opinion) if you dont wish to give the bridesmaids a Hair or Make-up trial thats absolutely fine. Elaine is also happy to discuss/advise on all the ideas regarding the bridesmaids Hair or Make-up and work from pictures if they are unable to attend the trial.
We normally recommend that the bride travels to us for the trial to be more cost effective for her,however Elaine is happy to travel to you for the trial if necessary.Elaine covers all areas of Sussex,Surrey and Kent travel costs are by quotation based on her time and the mileage.
On completion of a successful trial a 50% non refundable deposit is required to secure the wedding date. If paying by cheque then the full amount will be required at least two weeks prior to the wedding date.
There will be a £50 surcharge for Sunday or Bank Holiday appointments (this may be negotiable in certain circumstances, please ask).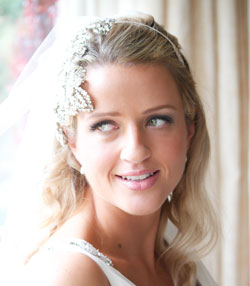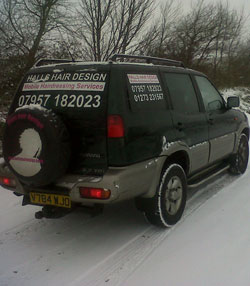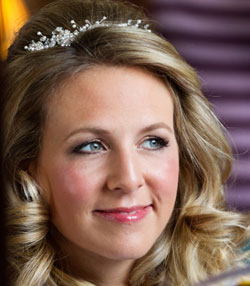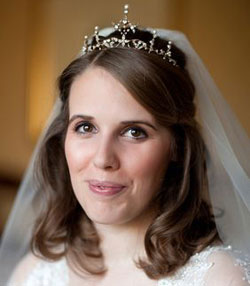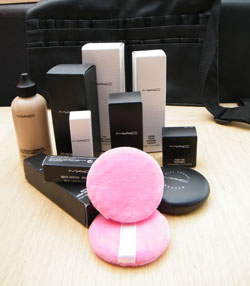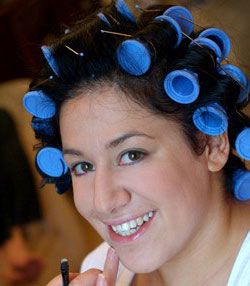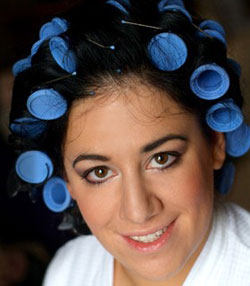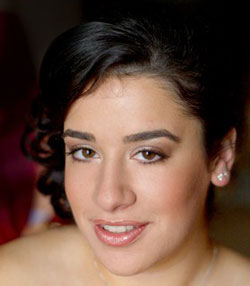 Excellent wedding day hair and make-up artist
Elaine was fantastic, she was friendly, professional and prompt but above all her talents were astounding.
She transformed my tired, limp and very thin hair into a an amazing full soft and feminine updo that had my guests oohing and aahing all day! I couldnt believe it was my hair!
She also transformed my face with her make-up skills and even managed to cover up my tired dark circles! I would hugely recommend her, in fact I wish I lived nearer to her so I could call on her services for nights out!
Tessa Crompton, Albury Park, Guildford, October 2010
"Best mobile wedding hairdessers in Sussex"
"Wow! Thanks so much Elaine for your patience and expertise. You promised to make us all look amazing and you certainly delivered!
My father was in tears (of joy!) when he saw me and I felt like a princess!
My new husband later told me I had never looked more beautiful, I cant thank you enough. Best wishes."
Samantha, Ashdown Park Hotel, June 2009