Bespoke Wedding Hair Accessories exclusively designed by Elaine Hall
During my career as a wedding hairdresser and make up artist I became increasingly interested in sourcing beautiful wedding day hair accessories to enhance my brides styles and complete their look.
However I found it increasingly frustrating when I was unable to find the type of designs I was visualizing. After many fruitless searches I decided to create my own and have had great fun doing it!
I hope you will enjoy this year's 4 collections, "The Crystal Collection, The Pearl Collection, The Crystal and Pearl Collection and The Vintage Collection". This is a small sample of some of my designs.
I truly love meeting all my brides and their families and being inspired by them to create beautiful, individual wedding hair accessories for brides and sometimes the entire wedding party.
If you too would like a totally bespoke, one of a kind piece to complete your bridal style and be a real headturner then please join me in creating a wonderful, original memento of your special day.
For more information on the bespoke design process please contact me directly by phone or e-mail so we can discuss your ideas/theme and together begin to create something really specially
 Elaine Hall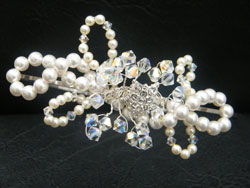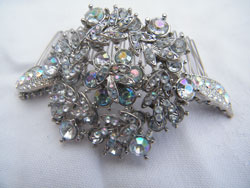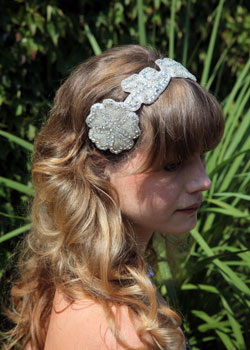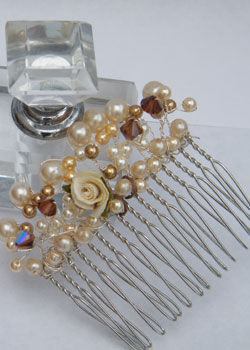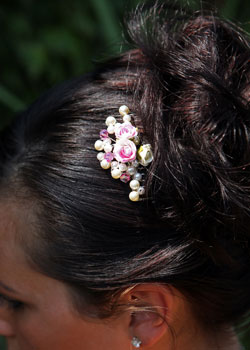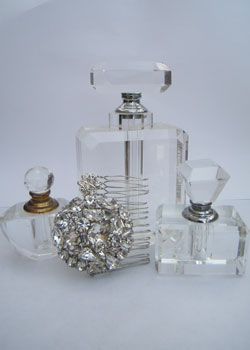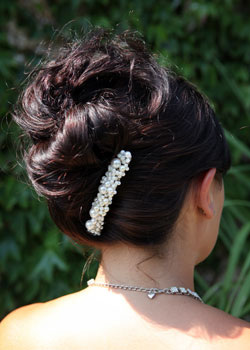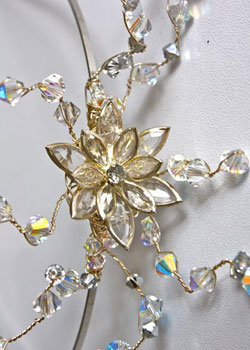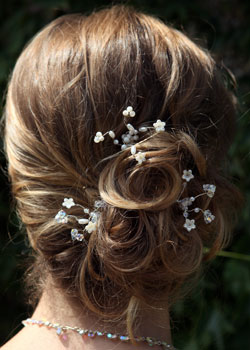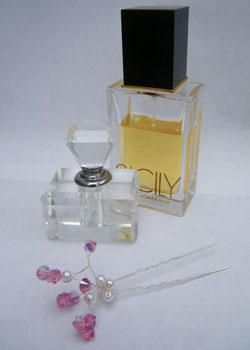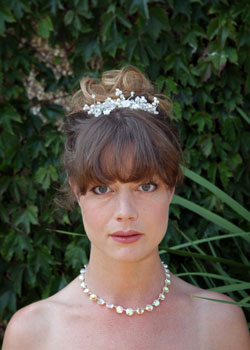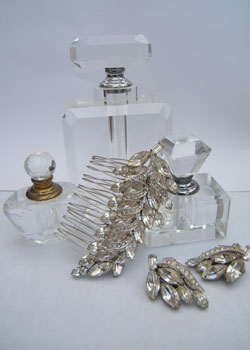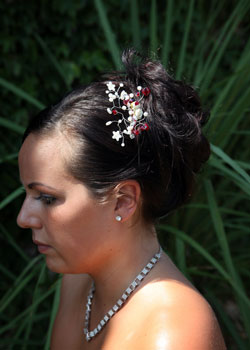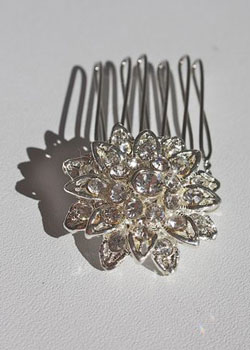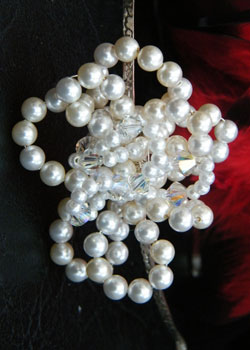 "Gorgeous Wedding Hair Accessories"
"Elaine did a marvellous job of my wedding hair. She captured the exact look I was after and it really looked beautiful, especially with the gorgeous hair pins she made which totally matched the beading on my bodice, and to cap it all off Kim kindly made me an incredible tiara which she hand crafted perfectly to match the whole wedding theme. It was breathtaking and so much more beautiful than any others I had seen. Also its a complete one-off no one else has anything like it, so I truly felt like a princess that day!! Thanks so much Halls Hair Design!"
Mia,
Powdermills,
October 09